RHYMES AND GOOD TIMES
OVERVIEW: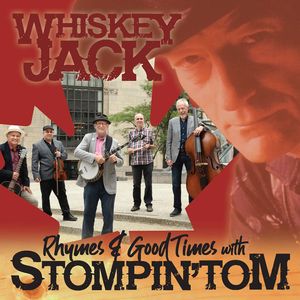 This new CD, Rhymes and Good Times, has been in the works since this show began almost 6 years ago.  Says co-producer Duncan Fremlin, "each time I performed these songs with Tom over the years, I was hearing other versions in my head.  I was imagining what they would sound like if they were arranged and produced using elite Canadian musicians who really understood and appreciated Canadian country music. I now know! Some are right here on this CD. To my ear, Tom's songs have never sounded better."
THE PLAYERS:  
The project was recorded at Canterbury Sound in Toronto under the tutelage of 4 time Juno Award winning producer, Danny Greenspoon.  Danny is no stranger to this style of music having been the band leader and producer for Sylvia Tyson for many years. The performers include members of Whiskey Jack, Duncan Fremlin, Douglas John Cameron, Randy Morrison, Eric Jackson and Al Cross.  Guests musicians include Cindy Church, John Sheard, Tom Mifflin, Sean O'Connor, Howard Willett, Burke Carroll, Denis Keldie and Danny Greenspoon.
THE SONGS:
Tillsonburg  takes on new life with a ragtime piano solo by Vinyl Cafe music director, John Sheard;
Around The Bay and Back Again stars Canadian National Fiddle Champion Randy Morrison;
My Last Farewell - a tasteful clarinet solo (Sean O'Connor) makes this the jazz hit Tom never had;
TTC Skidaddler rocks with harmonica wizard Howard Willett and blues guitarist and vocalist Douglas John Cameron taking the lead;
Mirazha is a playful and funny Tom song about a Niagara Falls marriage gone bad - he wrote this later in his life;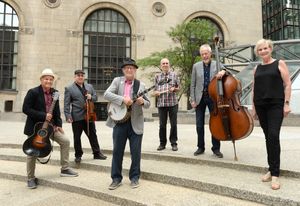 Goin' To The Barndance is a fiddle/banjo barnburner honouring Tom's appearances on The Don Messer Show.
The fan favourite from the CD is a Douglas John Cameron original, a lament about Tom's absence from the Canadian music scene.  It's called Stories and Songs.  Download it for free from our web site.   
The tracks are available on iTunes and Spotify.
And there's more… The four bonus tracks are from the CD Whiskey Jack recorded with Stompin' Tom in 1993.  It's called Dr. Stompin' Tom...eh?  The CD can be purchased directly from the band's website at www.whiskeyjackmusic.com