The demand for Duncan's new book, My Good Times With Stompin' Tom is through the roof!  A second edition will be ordered before the end of the year. 
The fans at our live show have been buying many copies of the book, which Duncan happily signs, but the online sales have also been fantastic.  We've sent copies to every province and territory.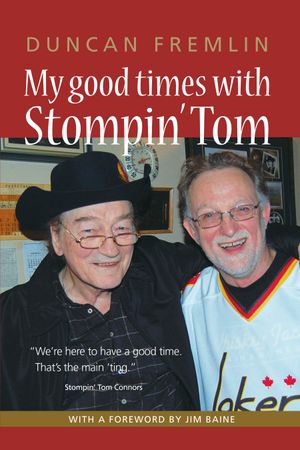 It's also available at the following locations:
Toronto Public Library
12th Fret Music Store - 2132 Danforth Ave - Toronto, On.
Bearly Used Books - 15 James St - Parry Sound, On
Chapter Indigo Books - 873 Landsdowne Ave - Peterborough,
On White Mountain Publications - Cobalt On
Georgian Bay Books - Midland On
Brantford Bookworm, 331 Brant St., Brantford, On
Bookmark, 172 Queen St., Charlottetown, PE