​Moses Znaimer (from City-TV fame) has invited Whiskey Jack to perform highlights from their Stompin' Tom show at his annual conference, Idea City. The stage is the glamorous Koerner Hall, the conservatory's performance centre piece. We've been asked to close the conference, tearing it up right after performances by Rick Mercer and Mary Walsh from "This Hour Has 22 Minutes" fame.
Dr. Stompin' Tom was very proud when he received his Doctor of Laws degree from St. Thomas University New Brunswick university in 1993. It amused him greatly that an uneducated country singer like him could receive such an honour... and keep his hat on during the ceremony. On June 21, 2019, his music will again be front and centre at a storied institution, the historic Royal Conservatory of Music in downtown Toronto. Perhaps Glenn Gould and Stompin' Tom are making music somewhere at this very moment - three major chords, maybe 4 - no minor chords please.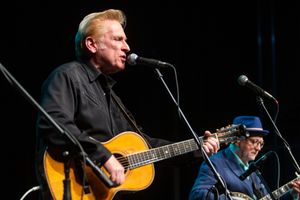 For this important occasion, we've written a special show that will include highlights from the definitive Canadian music playlist, songs made famous by singers who inspired Tom and songs by those who are still performing today. Besides hits from Stompin' Tom's catalogue, the audience will hear the music of Don Messer, Wilf Carter and more.  Our very special guests will be our good friends, Marie Bottrell (9 Juno nominations) and Russell deCarle from Prairie Oyster (6 Juno Awards). Russell and Marie are both members of the Country Music Hall of Fame.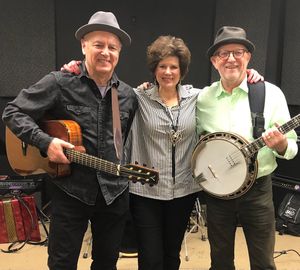 The live performance is available to those with a pass to this three day conference. It will also be streamed live at this link.  Our performance will be filmed and made available to the general public later in the month.