Whiskey Jack 10, Do It Again!  Nice rhyme.  Douglas made that up.
We're off and running.  The CD cover is set as you can see here.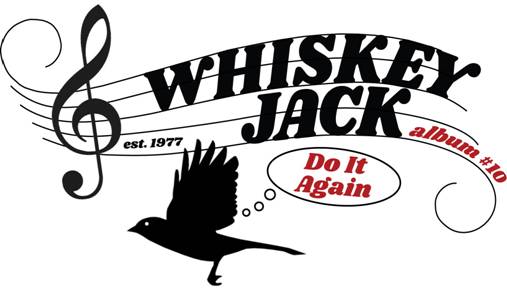 The files will soon be uploaded onto the website that will make the songs availalbe to the world.  It's called 
Distrokid.  The release date is set for August 26 at the Upper Canada Folk Festival in Prescott.  It will be available
on the streaming services within 14 days. 
Singles (once called 45's) are still "a thing" even though there is no such item for sale.  We're in the middle of our research to determine which of the 9 songs will be the face of the CD.  To that end, we've sent it to some people 
in the know, friends, fans and radio personalities and asked for their opinions.  
If you'd like to be included, let us know and we'll send you the Dropbox link.  We really appreciate feedback. This
is a 3 year project so our objectivity is all used up.
The production of the songs is courtesy many long (but enjoyable) hours at the consul by Douglas John Cameron.  Many of our fans may not know that he has been producing successful recordngs for decades.  This 
is the one that might finally earn him his third Juno Award nomination.  
To offer thanks to you for reading this far, I've uploaded a song from the CD.  Download is free.  The song is Champagne Charlie.