But you won't hear about it from any of our social media sites.  The local news reporters who donated their time, money and expertise to make this happen are denied access to the American social media sites. Should they be paid for their work? 
Consider:
Brian Kelly, a very hard working journalist with The Sault Star has been a valued supporter of our show for many years.  After our half hour chat yesterday, he told me that our conversation will result in an article promoting our October 7, 2023 show.  
Contance Scrafield at The Orangeville Citizen took hours out of her day to talk with me and write an article that contributed to 2 sell out shows at Theatre Orangeville. She even reviewed my book.  That was unexpected.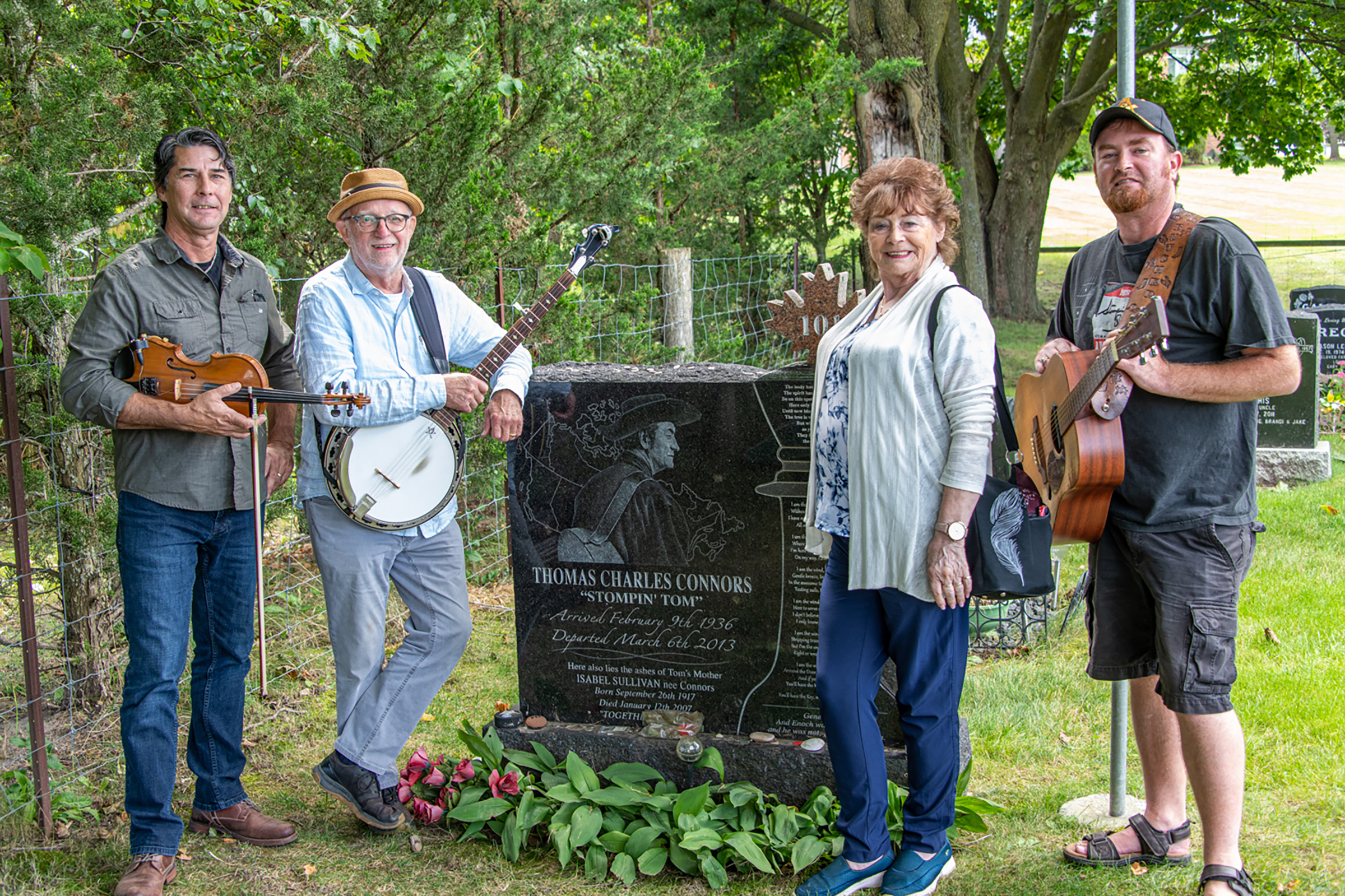 Saturday, Tristan Clark, a Wellington Advertiser reporter, traveled quite a distance to spend time with us during our graveside visit in Erin Ontario. 
Sootoday was kind enough to publish an article I wrote about Northern Ontario musical influences.  
Doug Fisher spends hours each week researching and writing stories for Cabbagetown Neighbourhood Review.  He mentions us often.  
Our interviews with the on-air personalities at the Borderline (Soo radio) are available online thanks to a lot of work by everyone involved.  
There are other news stories we haven't yet heard about.
In October, maybe we're coming to your town?  Watch for us in Meaford, Elliot Lake, Sault Ste. Marie, Espanola, Tweed, Bancroft, Peterborough and Toronto.
Thanks for supporting live music.
Duncan, Douglas, Billy and James