No musicians in Canada have played more shows with Stompin' Tom Connors than the members of Whiskey Jack.   "Whiskey Jack Presents  Stories & Songs of Stompin' Tom".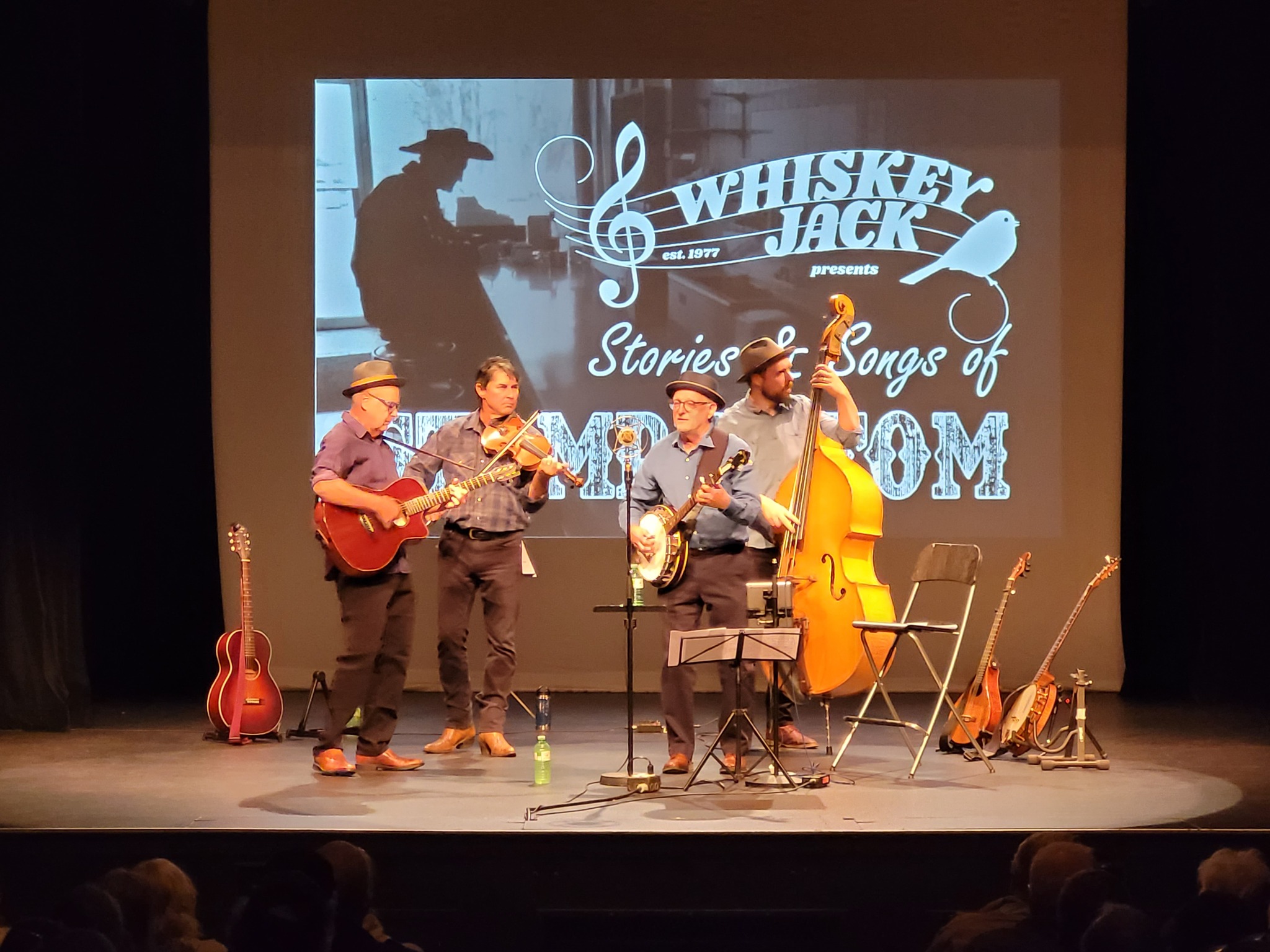 This odyssey began  in 2014 and for our 10th anniversary in 2024, we're aiming for our busiest season ever.  
From the stage each night, we can't help but notice that Canadians have an appetite for Tom's music.  They're particularly entertained by the outrageously funny personality we share through our personal stories. Numerous 2023 sold out shows in Ontario and Eastern Canada are a testament to his message of hope and laughter, with a touch of national pride thrown in for good measure.  
A new multi-media and theatrical presentation has elevated this show to new levels of enjoyment.  It's a show for all age groups and all musical tastes!
If you're looking for a show to please the entire family, check out our schedule and attend one of our shows.